GET YOUR VERY OWN
FAIRY QUILT GODMOTHER
SHE'S BACK!
The Paper Panache Not-So-Mysterious Block #61...
FREE forever like I promised!

Come any time and
find out...
Sweet smart maidens and wise old grannies...
Hundreds of godmothers are standing by, waiting for their protégés!
Collect her pieces and sew her together!
(Scrapora is MY* Godmother. Yours will be DIFFERENT!)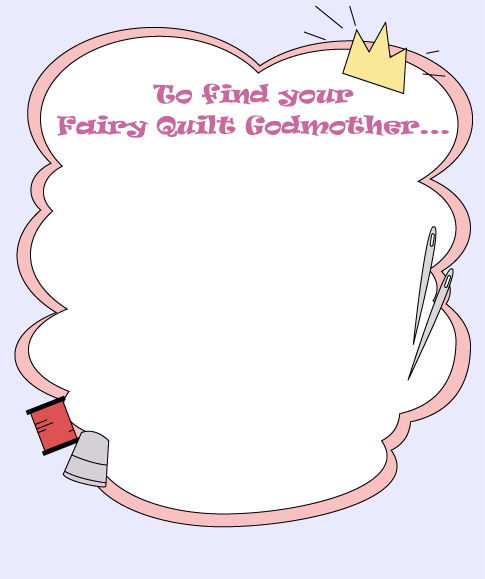 Roll a game die to determine which sections you will use. Each pattern will open in a separate window on your laptop, and you can leave the windows open until you save them to your machine.
Make one roll for each section, A-F.
If you get a 6 for either the B or C sections, roll again!:
FYI: In years past, every Godmother came with a name. Unfortunately, I lost the ability to supply their names when I had to move the site. I'm sorry :'(
RANDOM SELECTION OF GODMOTHERS RECEIVED SINCE 2011:
FIND YOUR FAIRY QUILT GODMOTHER!
*Jaded and a bit grumpy. I wuv her!
Fairy Quilt Godmothers © 2011 by L.S. Worland / Paper Panache